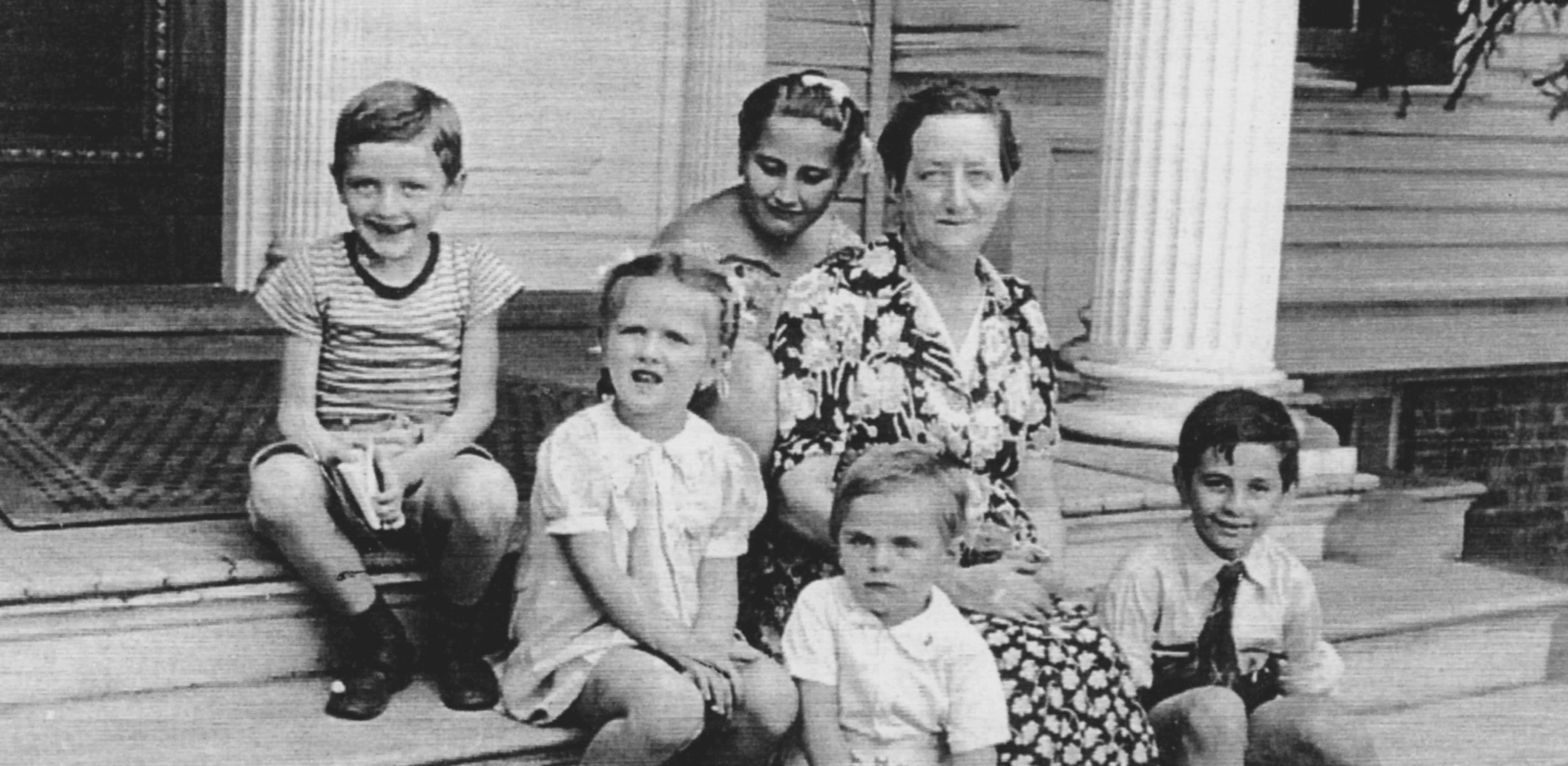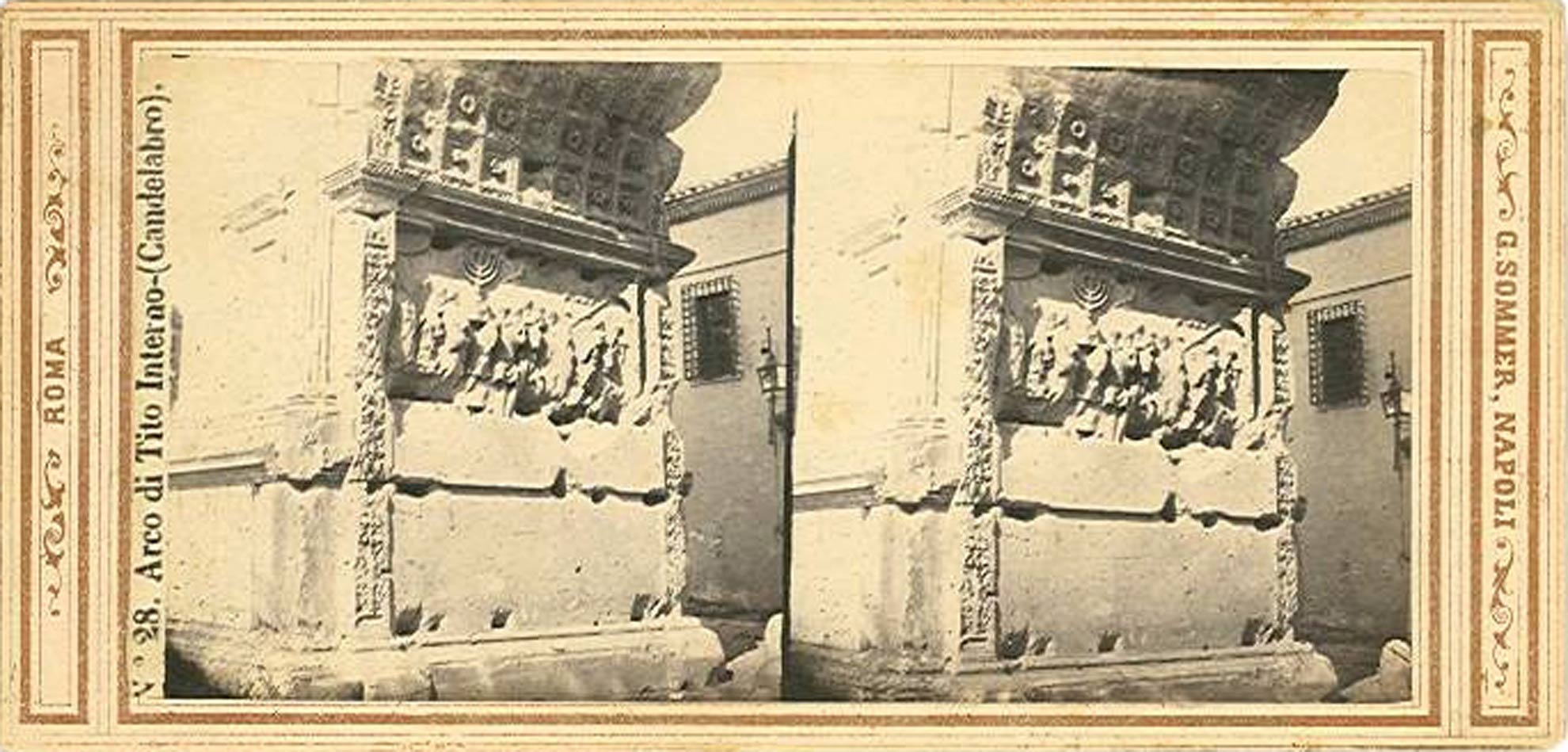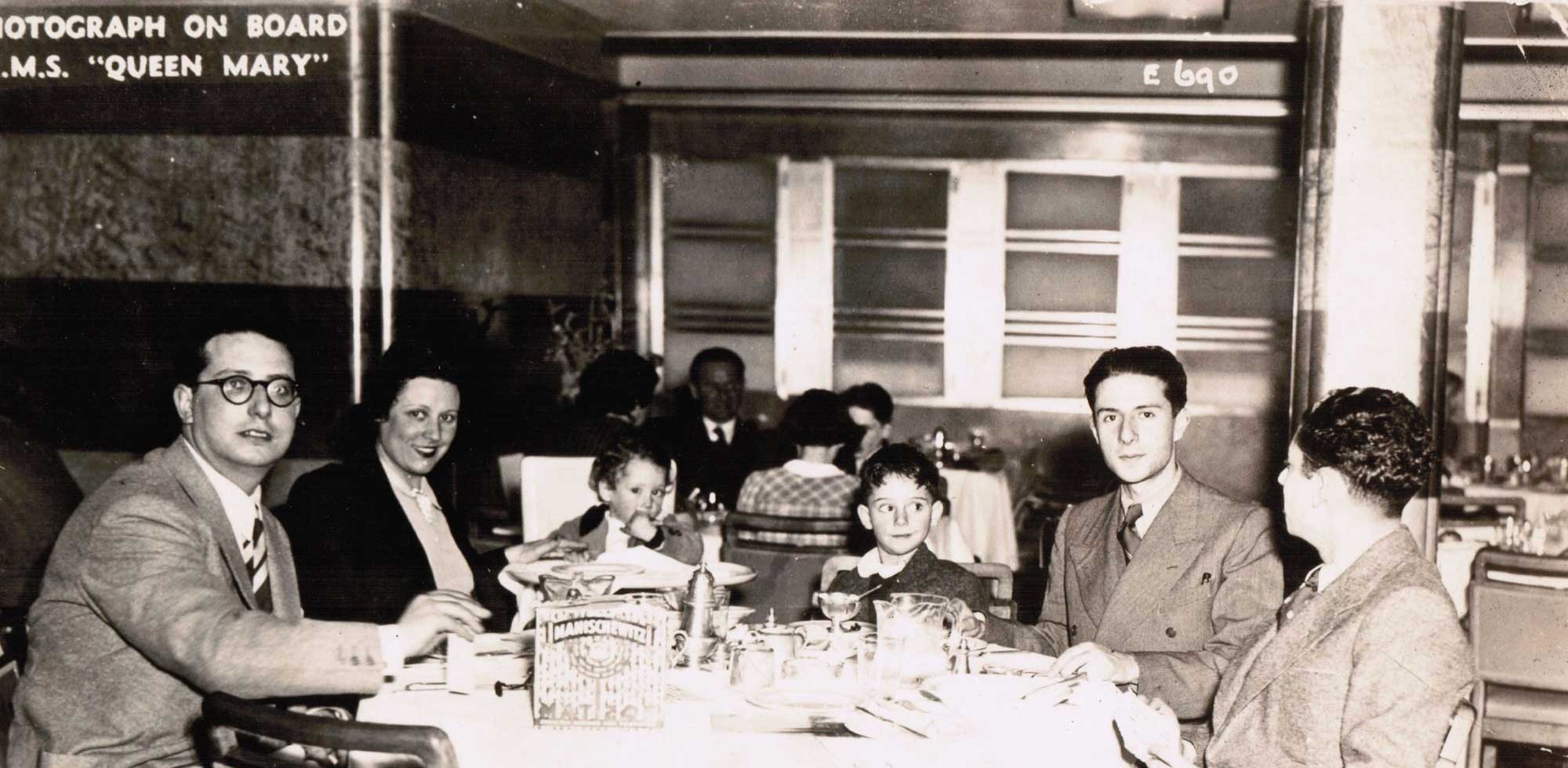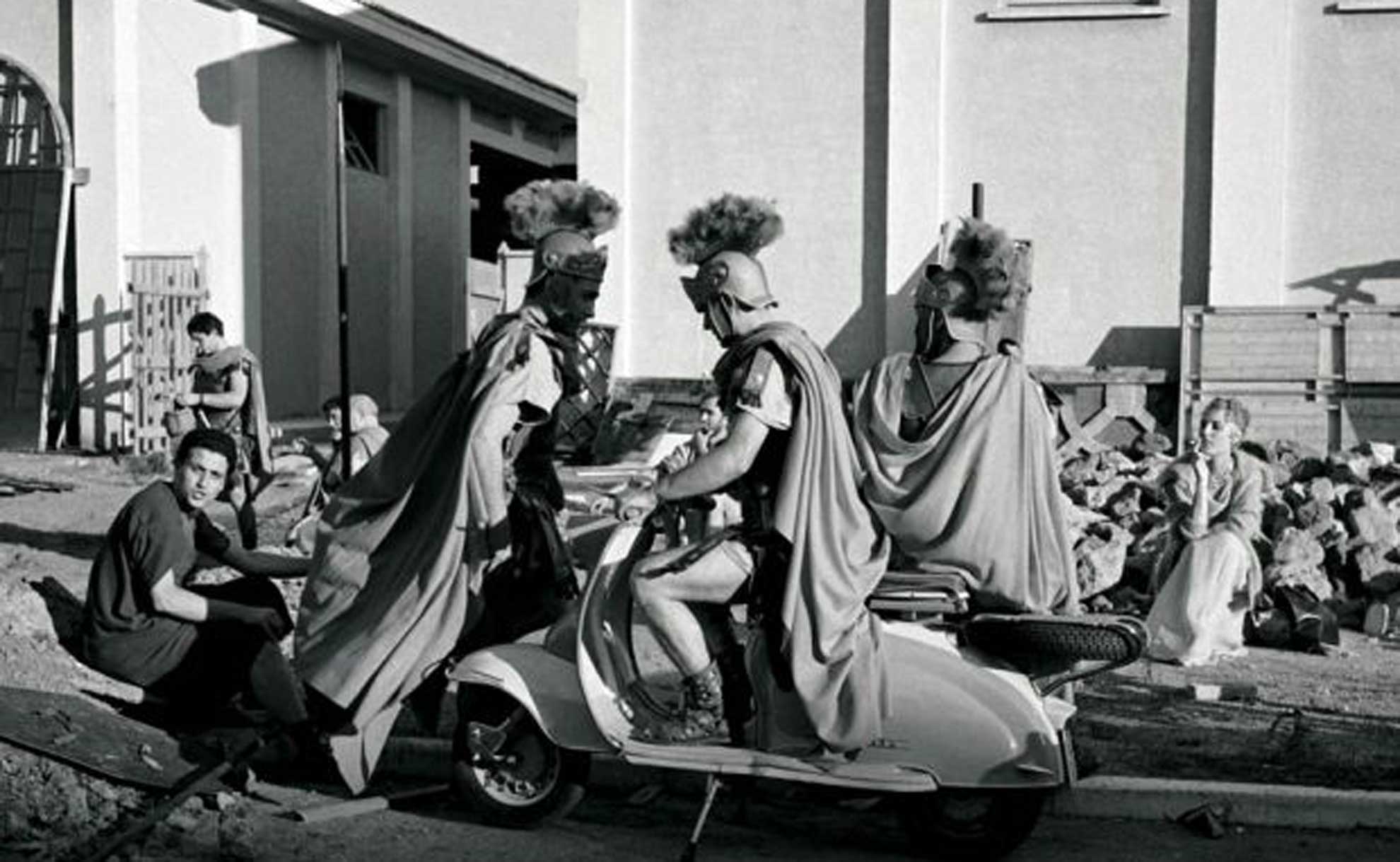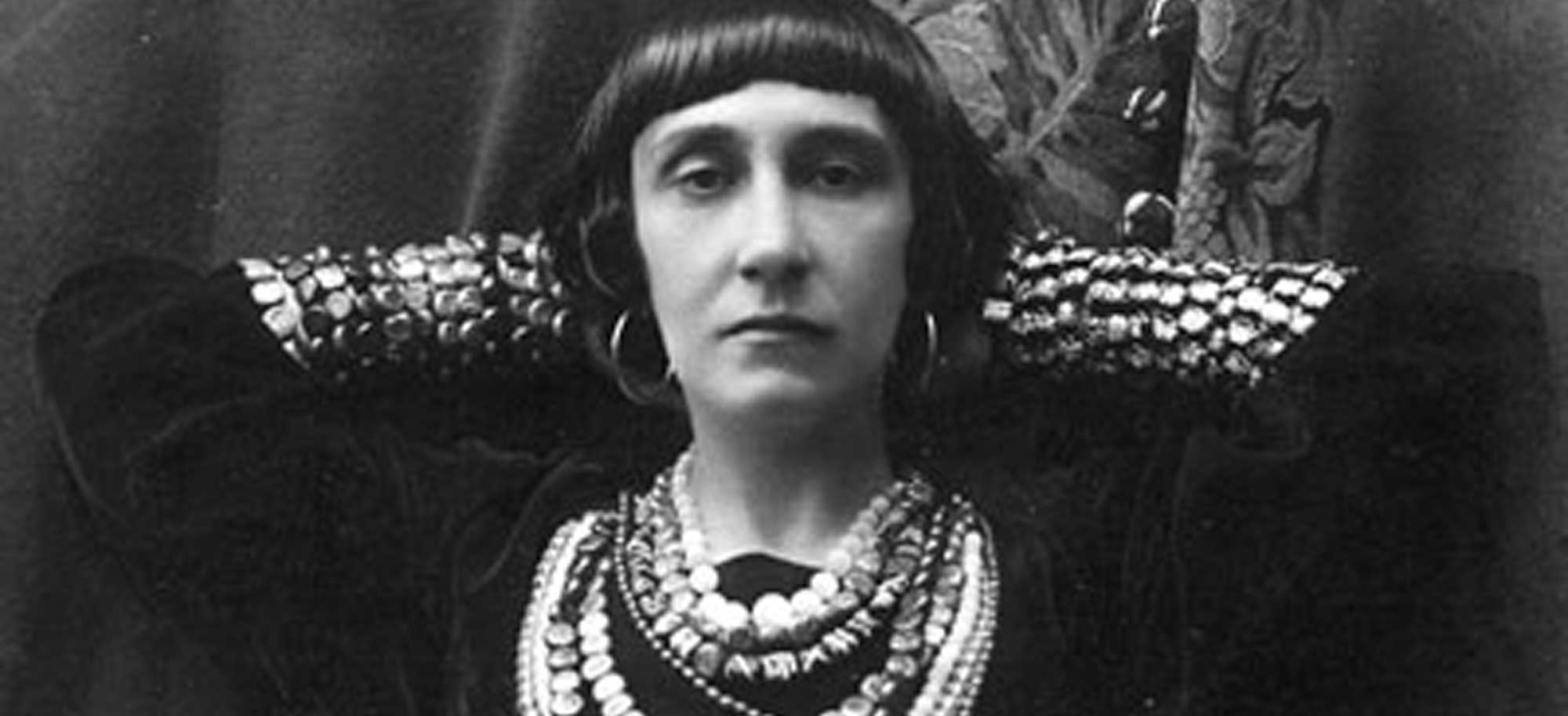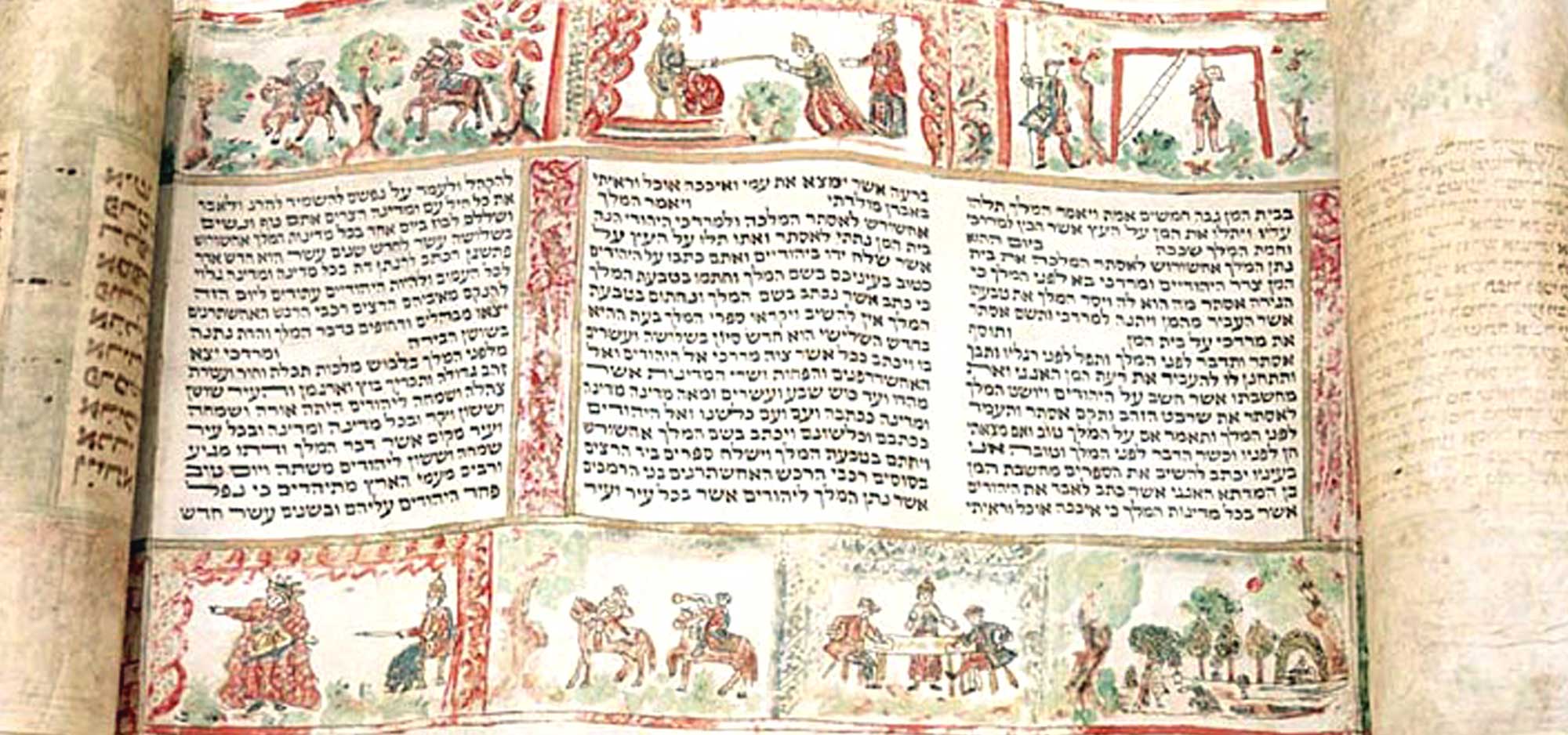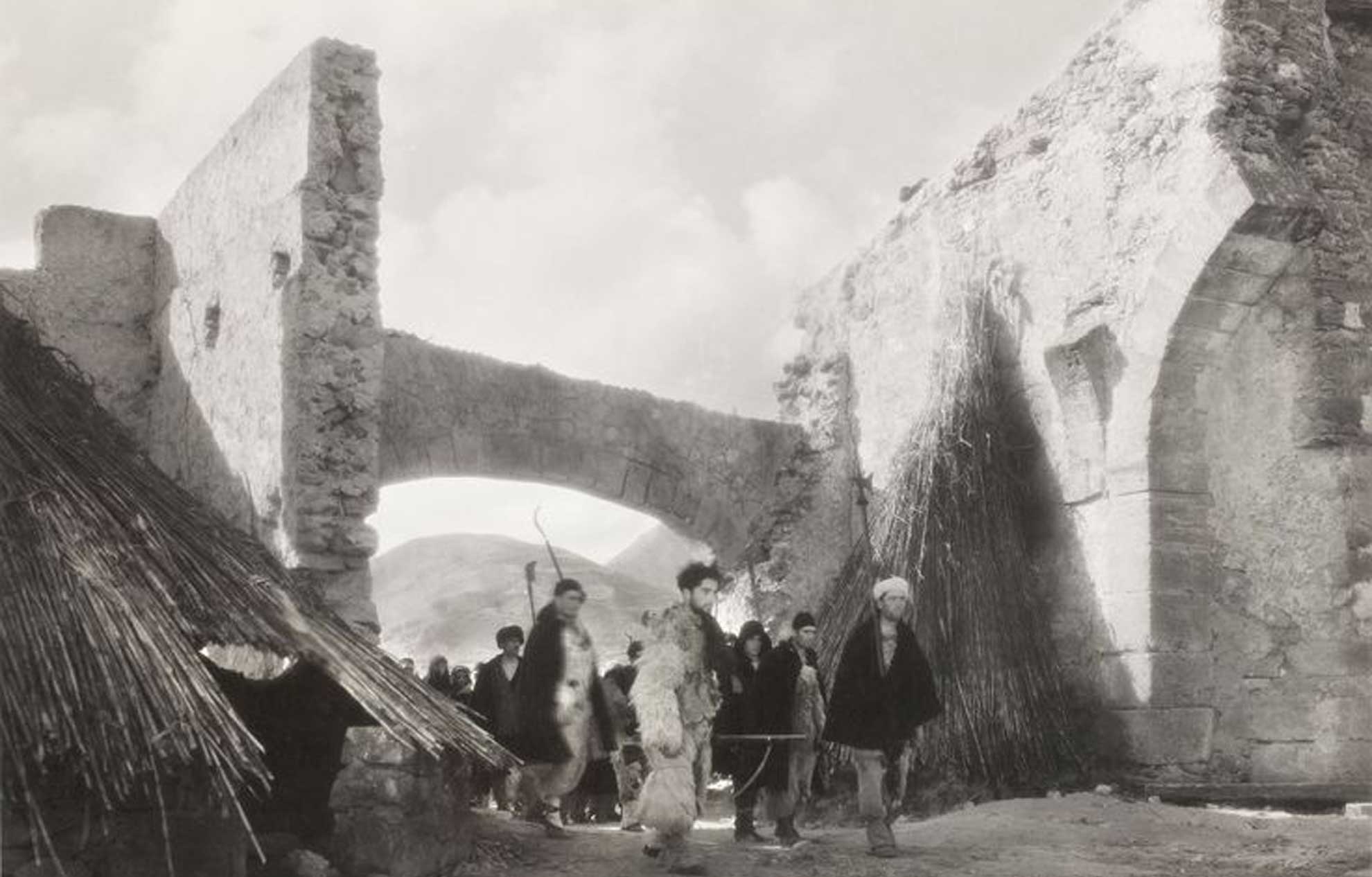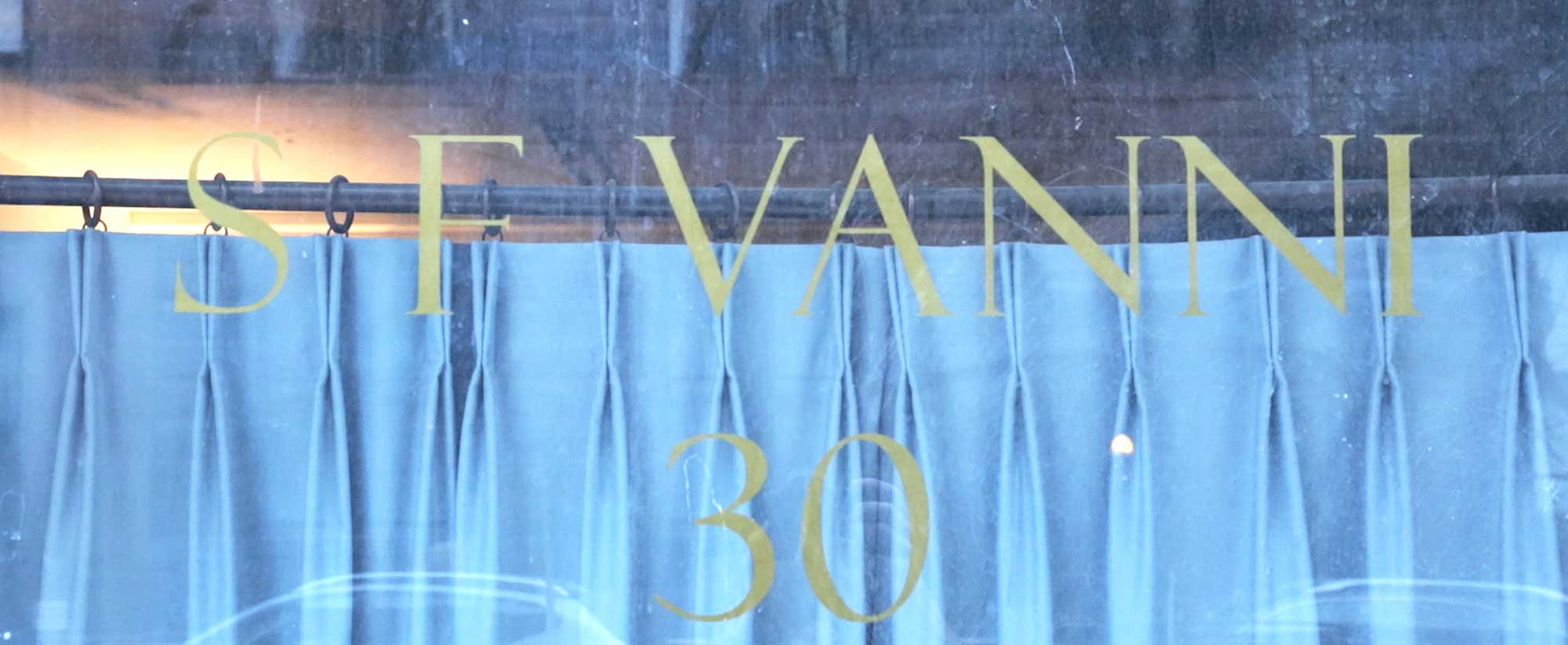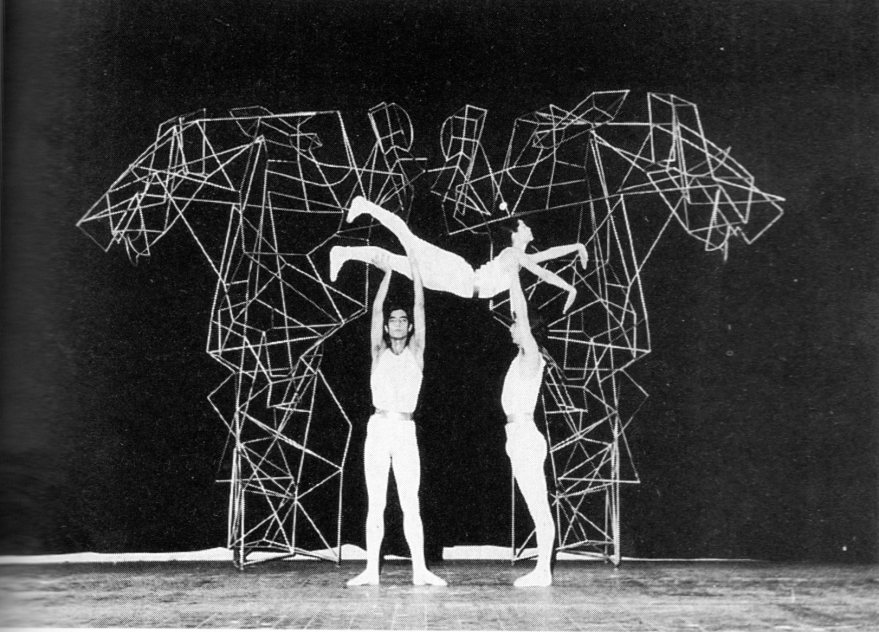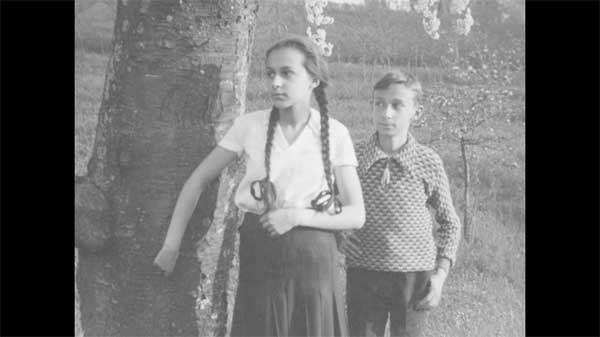 Primo Levi at the National Book Festival
Multimedia artist Cynthia Madansky produced this short film in tribute to Primo Levi as an introduction to the program at the National Book
Festival. Archival images from: Center for Contemporary Jewish Documentation, Centro Internazionale di Studi Primo Levi, Archivio Patrizia Antonicelli, Archivio Ebraico Terracini, Leo Levi Family, Archivio Serafino, Fabrizio Salmoni, La Stampa, Fondazione Fossoli, YIVO Institute for Jewish Research, United States Holocaust Memorial Museum and RAI Teche. Music: Luigi Dallapiccola's Quaderno Musicale di Annalibera recorded by Matthew Laurence Edwards, San Francisco 1991. Qaddish, Aldo Perez recorded by Leo Levi in 1954 and published in the collection: Musiche della tradizione ebraica in Piemonte curated by Franco Segre and produced by the Archivio Ebraico Terracini.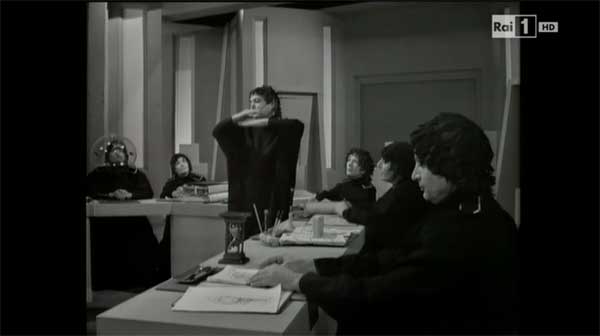 Il sesto giorno
After much debate over how to design the human, a committee ends up implementing a design dictated by "management". "Storie naturali, of which this text is part, provide another
picture of violated mankind existing in a society pervaded by an accepted evil, in this case technology, which systematically destroys man. The concluding quotation of "Versamina" "fair is foul, and foul is fair" connects Storie naturali to Se questo è un uomo: the world of reversal, of abnormality, and of transgressions ethics and values". Quoted from: Lucie Benchouiha, Primo Levi: Re-writing the Holocaust, Troubadour Publishing, 2005
La bella addormentata nel frigo
A young woman subjects herself to voluntary freezing to be awaken only to witness landmark events. "Through surreal inventions, Levi pointed
to a disquieting continuity between past aberrations and present normality, showing beyond any doubt how the present is subtly interwoven with the logic of the past. In his short story, Sleeping Beauty in the Fridge, Levi describes with great acumen the tight relationship between science new technologies, and subjective alienation, as well as the ways in which normality, and the tranquility of a prosperous life, are in fact the product of a bio-political normativity, universally accepted with careless complicity." Quotes from: Paola Mieli, A Silver Martian, CPL Editions, 2015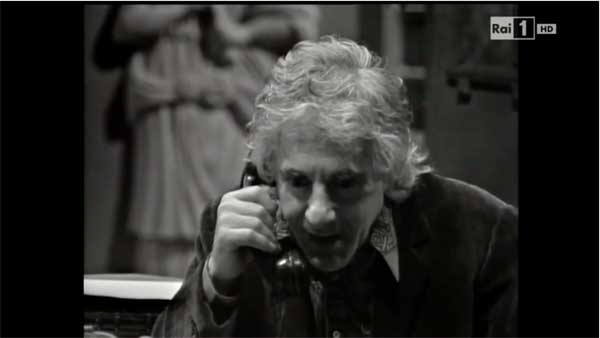 Il Versificatore
In Il Versificatore, an American salesman, Simpson, presents the versifier as an automated solution to a poet's rising work levels, setting in
motion the replacement of humans by a machine. Several livelihoods are threatened by the versifier beginning with that of the poet's secretary. The validity of her concerns about a technological takeover, are however undermined when the machine produces a "poetic" phrase". Yet, she becomes offended when the Versificatore composes a poem entitled "A girl to bring to bed" and is ironically reassured by the poet who, before being supplanted by its mechanical competitor, says: "it's only a machine".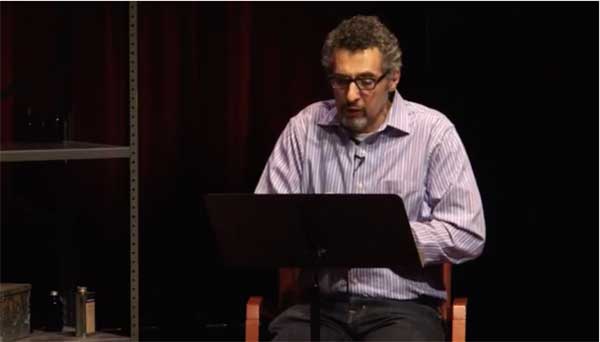 Carbonio
Reading. John Turturro and Joan Acocella. Levi talks about his fascination with knowledge, the discovery of the world, and the secrets of matter.
In the flow of deceptively linear thought, the witness of the Nazi death camps, the "narrator," the poet, the scientist, and the laboratory technician overlap and merge. Levi is able to find place and time for the full spectrum of life as he has painfully discovered it: the perversions perpetrated in the laboratories of Auschwitz stand next to the challenges and joys of work; the adventurous and timeless spaces next to the infinitely small. Primo Levi carried the mark of the chemist on his skin. It was a small scar, of which he told the story as if it had come from the wisdom of the fathers.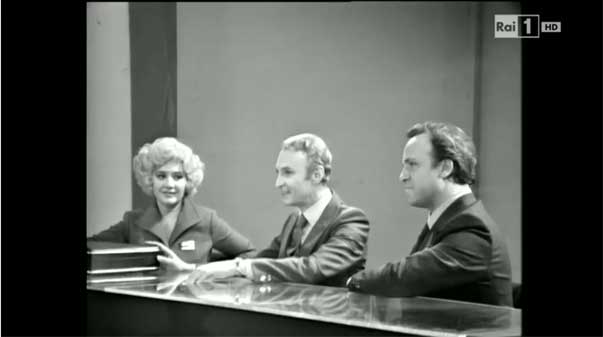 Procacciatori d'affari
In Procacciatori d'affari, where some bureaucrats try to convince souls to enter in living bodies, as human being has inexplicable defects: "I think you
have a sense that somewhere, someone made a mistake, that human plans have a glitch, a vice of form. What caused such glitch none knows. Determinism cannot explain it. More complex ways to explain reality beyond the cause-effect model are needed as, for example, the chaos theory. As Levi ponders in his last book: "No historian or epistemologist has yet demonstrated that history is a deterministic process". Quite from: Enrico Mattioda, "Primo Levi fra scienza e letteratura", in Luigi Dei, Voci dal mondo per Primo Levi, Firenze, 2007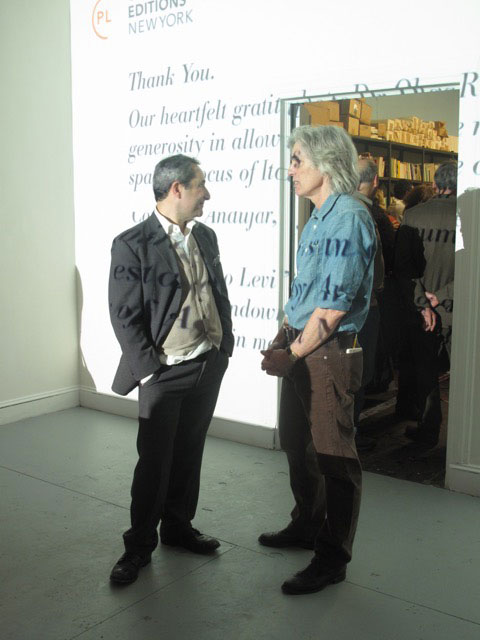 Opening at Vanni's: 130 Years After
Centro Primo Levi launched CPL Editions at SF Vanni, historical Village bookstore and publisher, symbol of independent publishing that has flourished
in Italy for centuries, often bringing together the Jewish and non-Jewish world. Founded in 1864 on Broadway by Sante Fortunato Vanni, a Sicilian immigrant, the store offered books and other paper items to the Italian American community. In 1931, it was bought by Andrea Ragusa, a representative of Treves-Treccani-Tumminelli who had been sent to the Americas to sell the Enciclopedia italiana and decided to settle in New York. In 2015, Alessandro Cassin at Centro Primo Levi reopened the store for a short period, turning it into a book and event space.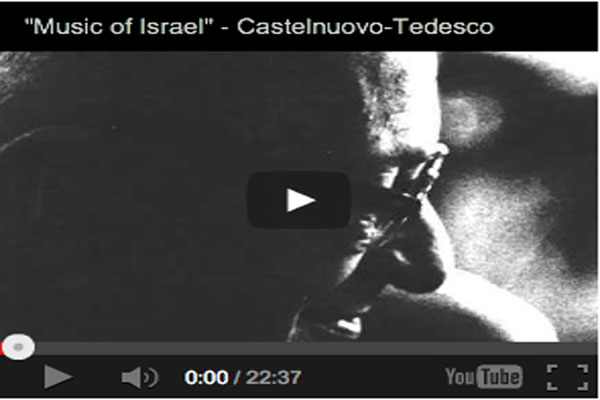 Israeli Radio on Italian Jewish Music
Avraham Soltes talks about Jewish liturgical and secular music in Italy tracing the history of the Italian Jewish communities from antiquity to the present. The segment continues with a portrait of Mario Castelnuovo Tedesco, his work and the legacy of his
grandfather, also a composer to whom he dedicated the beautiful suite Danze del re Davide. Rabbi Soltes (1917-1983) participated in many cultural and educational activities that interpreted Jewish art, music and literature. He was chairman of the National Jewish Music Council from 1963 to 1969 and a member of the board of the National Jewish Book Council from 1967 to 1972. Commentator on Jewish Music. He was a commentator on Jewish music for American listeners, was the host of a radio program, "The Music of Israel," on WQXR for the last nine years.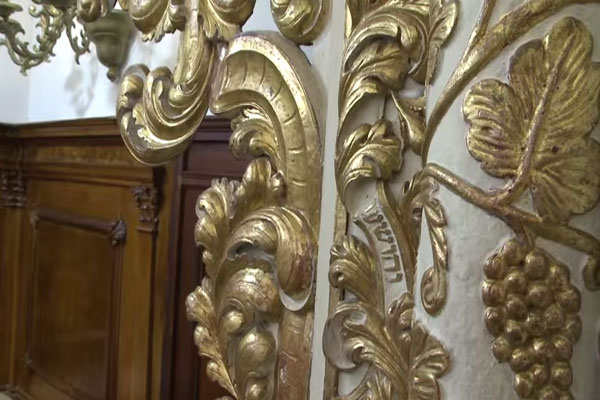 The Italian Synagogue in Jerusalem
The Italian synagogue in Jerusalem was originally the synagogue of Conegliano Veneto, a small town located between Padua and Venice. Jews lived in Conegliano Veneto from the 16th century. To this period belong the golden Rococo wings
and the elaborate golden carvings on top of the Ark. After WWII, Italian Jews in Israel transferred the Conegliano Synagogue and its contents to Jerusalem. The magnificent Ark is decorated with fine golden carved wooden ornamentation, representing large acanthus leaves, vine leaves and grapes. In 1951, the synagogue interior was reconstructed and opened its doors to serve the Italian Community, later becoming an integral part of the Nahun Museum of Italian Jewish Art. In 1989 the original layout of the synagogue was restored. Services are held regularly on the Sabbath and Jewish Holidays according to the ancient "Minhag Bnei Roma".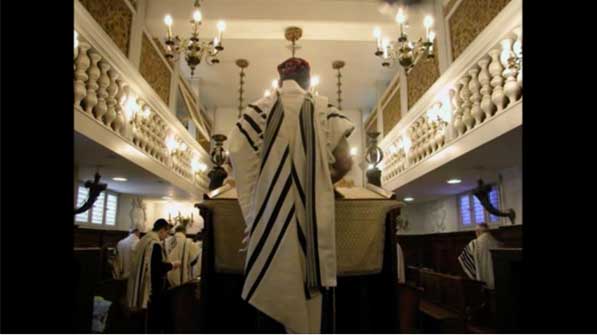 Italian Chazanut
Yafuzu Oyevecha (And it came to pass, when the Ark set forward, that Moses said, rise up, Lord, and let your enemies be scattered) is sung on Shabbat
morning during the opening of the Ark as well as during the hakafot (processional circles that are traditional on various occasions, for instance, the festival of Simchat Torah. The verses come from Numbers 10:35 and the description of the making of the ark in Exodus: "And let them make me a sanctuary; that I may dwell among them. According to all that I show thee, after the pattern of the tabernacle, and the pattern of all the instruments thereof, even so shall ye make it. And they shall make an ark of shittim wood: two cubits and a half shall be the length thereof, and a cubit and a half the breadth thereof, and a cubit and a half the height thereof." [Ex. 25:8-11]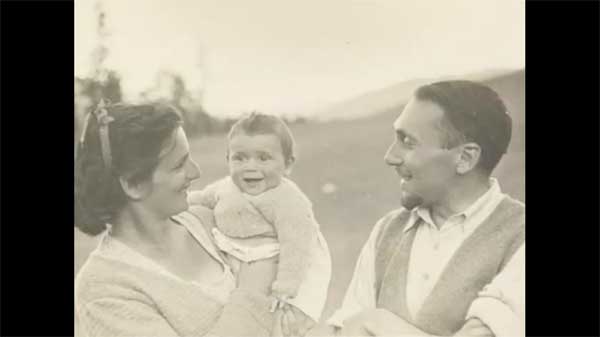 Rabbi Elio Toaff
Elio Toaff (30 April, 1915 – 19 April, 2015) was the Chief Rabbi of Rome from 1951 to 2002. He served as a rabbi in Venice from 1947,
and in 1951 became the Chief Rabbi of Rome. He was born in Livorno, the son of the city's rabbi Alfredo Sabato Toaff. He was the director of the Collegio Rabbinico Italiano di Roma between 1963 to 1992. In his autobiography, Perfidious Jews, Elder Brothers, Rabbi Toaff spoke of the revolutionary improvement in Catholic-Jewish relations. The first part of the title came from a Good Friday prayer that Catholics recited for centuries until the 1960s, when the Church officially repudiated the concept of collective Jewish guilt for the death of Jesus. The second part from a statement made by Pope Giovanni Paolo II during his visit at the Rome synagogue.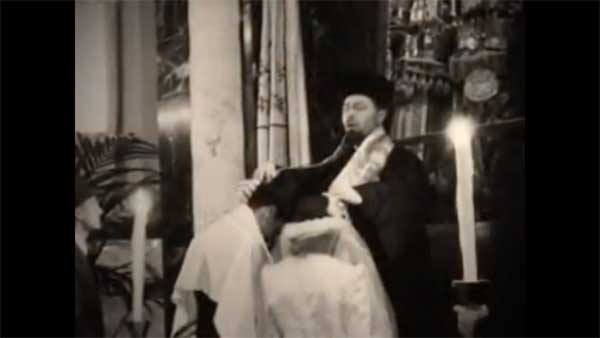 Rabbi Dario Disegni
"Rabbi Dario Disegni, a 20th-Century Story", produced by the Archivio Terracini of Turin. Born in Florence, Rabbi Dario Disegni (1878-1967),
was ordained under Rabbi S.H. Margulies and Rabbi H.Z. Chajes. He served as rabbi in Genoa (1902–06); Turin (1906–09); and Verona (1909–24). During World War I he was a military chaplain and in 1922 for a few months, the rabbi of the Sephardi congregation in Bucharest. From 1924 he was rabbi in Turin. From 1930 he was rabbi in Tripoli for six months. Disegni edited prayer books with Italian translations and notes. A century after Rabbi S.D. Luzzatto's edition of the Italian text of the Bible, Rabbi Disegni initiated a new Italian translation in four volumes.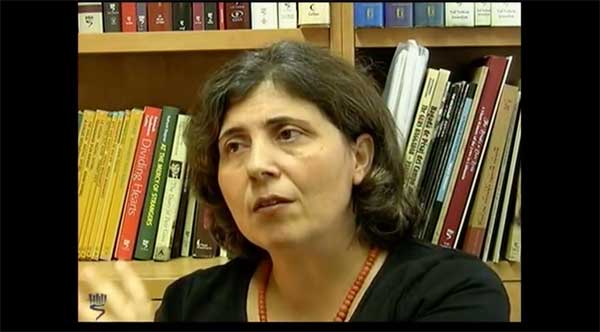 Fascist Italy and the Jews
Dr. Iael Nidam-Orvieto, the Editor-in-Chief of Yad Vashem Publications discusses the topic of: "Fascist Italy and the Jews: myth versus reality".
Fascism and the anti-Jewish persecution in Italy have for a long time be represented as a "benevolent' version of what happened in Germany. Research in the past 30 years has challenge this view and delved in depth in the history of fascist Italy.
This is the first part of this talk, for the second part click here
. The video is part of the series Insights and Perspectives from Holocaust Researchers and Historians" supported by the Claims Conference.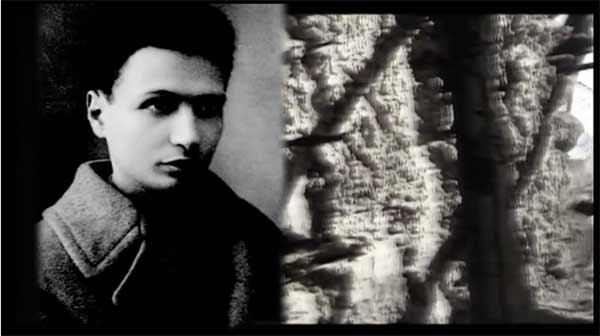 Il Ragazzo di Via Sacchi, Emanuele Artom
Emanuele Artom was a young anti-Fascist raised in Turin who joined the Resistance in the "Giustizia e Libertà"
brigades. He was deeply concerned with democratic culture and the Jewish tradition. In 1944 he was captured by the Italian SS and savagely murdered. His body was never found. For years historians have tried to understand why. This documentary attempts to reconstruct Artom's intellectual and political journey within the ranks of clandestine resistance, through the voice of those who met him and through his diary. The narrating voice is Artom's own journal, in which the ideas of the Italian anti-fascist opposition become a testament for a future society.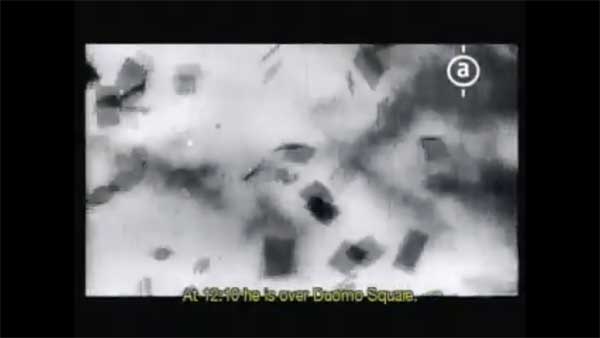 The Rosselli Case
Paris, 19th June 1937. A funeral cortege of 150,000 people accompanies the caskets of Carlo and Nello Rosselli, Italian anti-fascists in exile,
to Père-Lachaise cemetery. The men were found dead in a woods in Bagnoles-de-l'Orne, Normandy, murdered by members of a French fascist organisation known as "La Cagoule", whose history is still a state secret in France. But the Cagoule had not acted on its own initiative. Through this mysterious French subsidiary Benito Mussolini had effectively crossed the frontier of a sovereign and democratic European state to eliminate two of his most charismatic opponents in exile.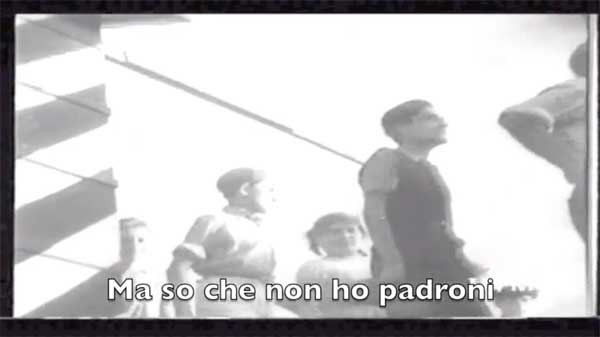 Ferramonti: The Largest Concentration Camp in Italy
"Children imprisoned behind barbed wire! Here is one of the typical symptoms of this heroic age of ours. Some of these kids were born in
detention, spent their entire childhood in the primitive huts of internment camps, living on convict rations, laughing and playing in the shadow of fascist militia. They grew up in deprived and unhealthy conditions, anxiously looked after by older internees – their companions in misfortune – and kept under continued surveillance, with a kind of resentment, by an authority who received their orders from a government far away beyond the barbed wire that deemed such measures necessary for "national security". Jan Hermann, Israel Kalk Archive, CDEC, Milan.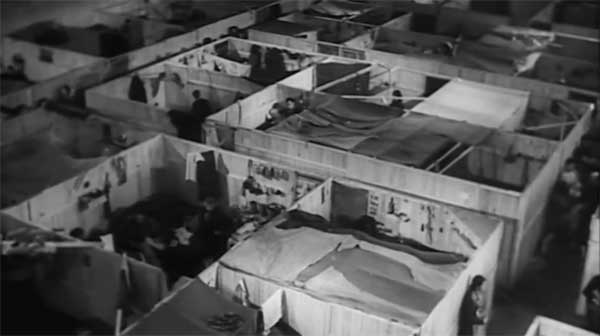 The DP Camp of Cinecittà
On June 6th 1944, the "City of Cinema" was taken over by the Allied Control Commission, as a holding station meant to house thousands of refugees. The partially bombed modernist movie
complex was quickly transformed into a refugee camp. Its occupants were people of 30 different nationalities, among them Poles, Russians, Iranians, Chinese, Gypsies and Jews – including survivors of Nazi extermination camps. Life in the camp was hard. Buildings, backdrops and sets – from Roman temples to French boudoirs – were adapted to accommodate the refugees' most basic needs. Director Marco Bertozzi and film scholar Noa Steimatsky tracked down several of Cinecittà former refugees. They also found Jack Salvador's Humanity, the only surviving visual document of post-war life in the ruinous remains of the Fascist propaganda empire produced by Luce under the aegis of UNRRA.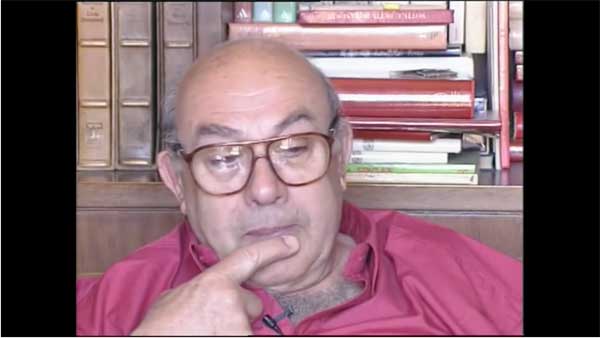 Memoria
A film by Ruggero Gabbai, Liliana Picciotto and Marcello Pezzetti. "Memoria", regia di Ruggero Gabbai. "Memoria" presented for the first time the testimonies of Italian survivors
of Auschwitz. Based on 90 interviews conducted by the Center for Italian Jewish Documentation in Milan, the film traces stories of men and women from different cities. Witnesses discuss their experience after the racial laws of 1938, which stripped Italian Jews of civil rights and livelihood. After September 8th, 1943, the great part of Italian Jews, about 30,000 people, found themselves in the Italian Social Republic ruled by Mussolini and his German Allies. By the beginning of October of the same year the deportations began. By the spring of 1945, 9,700 Jews had been deported under Italian watch, 1,800 of them from the Dodecanese Island, the others form the peninsula.
Seminar in Italian Jewish Studies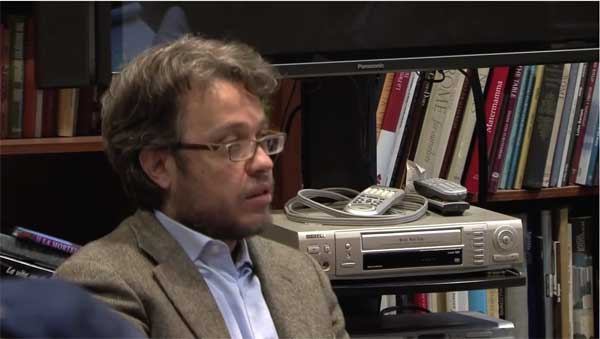 After Mussolini: The Reintegration of Italian Jews in Post-War Italy
Gary Schwarz (University of Pisa)
In recent years the history of European Jewry in the aftermath of racial persecutions has been the object of several studies. The post-war situation has been studied with a main focus on the German case – from various perspectives, ranging from the persistence of anti-Semitism, to the economic consequences and the problems connected to restitution and reparations, the issues of memory, the new distribution of Jewish presences across the continent, life in Displaced Persons Camps, migration to Palestine and the State of Israel, reorganization of community life. The aim of this book is to offer a reconstruction of the consequences of Fascist anti-Semitic policies, analyzing the rebirth of Jewish life in post-war Italy, concentrating on the process of social and cultural re-integration.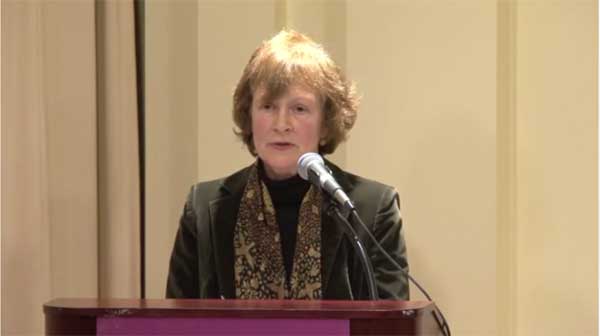 Beyond National Mythology
Susan Zuccotti (author of The Italians and the Holocaust), Federico Finkelstein (The New School), Respondent Franklin Hugh Adler (Macalester College)
Why does publication of these massive volumes signify a turning point? Because with finality it puts to rest, with the full weight of scholarly authority, those mythical, folkloric, auto-exculpatory, and false truisms that went largely unchallenged until the late 1980s: that the anti-Semitic laws, never effectuated with commitment and rigor, were enacted simply to please the German ally; that Italians did whatever they could under the German occupation to protect and save Jews; and that the "good Italian" had to be clearly distinguished from the "bad German," the basis of what came to be understood in the popular expressionItalianibravagente.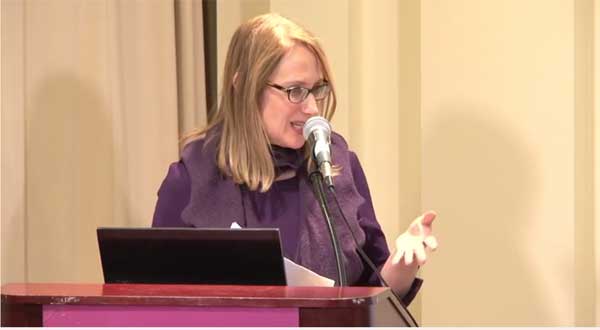 The Pope and Mussolini
David Kertzer (Brown University), Ruth Ben-Ghiat (New York University), Robert Maryks (Journal of Jesuit Studies & Series of Jesuit Studies, Editor-in-Chief), Mark Weitzman (Simon Wiesenthal Center).
The Pope and Mussolini tells the story of two men who came to power in 1922, and together changed the course of twentieth-century history. In most respects, they could not have been more different. One was scholarly and devout, the other thuggish and profane. Yet Pius XI and "Il Duce" had many things in common. They shared a distrust of democracy and a visceral hatred of Communism. Both were prone to sudden fits of temper and were fiercely protective of the prerogatives of their office. ("We have many interests to protect," the Pope declared, soon after Mussolini seized control of the government in 1922.) Each relied on the other to consolidate his power and achieve his political goals.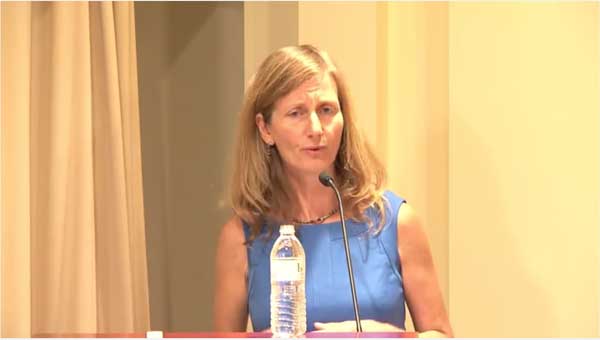 Of the Jewish Race: Race, Law and Identity in Fascist Italy
Ariela Gross (University of Southern California), David Kertzer (Brown University), Michael Livingston (Rutgers University). Introduced and
moderated by Ruth Ben Ghiat (New York University).
What the documents – Italian legal, administrative, and judicial sources – showcase emphatically is the central role of lawyers in the Race Laws implementation, laws that address who could own radios or homes, who could operate a business, who could marry whom, and of course, who is legally Jewish.
The legal approach is novel to the historical discourse on this time period, which has previously focused on political and social perspectives. Livingston writes in the book: "As compared to Hitler's Germany or Stalin's Russia, Fascist Italy offered at least a limited amount of independence to judges and lawyers, and a courageous few used this independence to ameliorate or limit the damage resulting from the laws. But many others expanded them and, by providing technical assistance in drafting and interpreting the Race Laws, lawyers were indispensable in making the laws effective.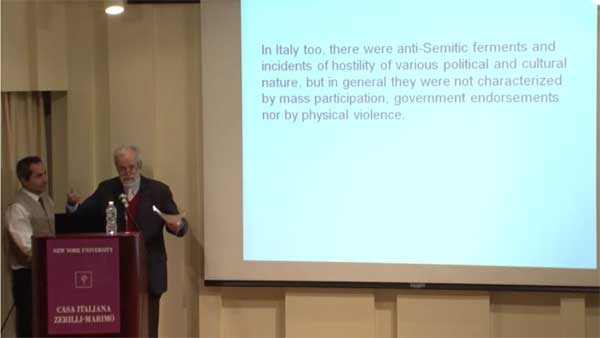 The Lateran Pacts
Francesco Margiotta Broglio (University of Florence), Giorgio Fabre (independent scholar), Elena Mazzini (University of Florence), Ilaria Pavan (Scuola Normale Superiore–Pisa) and Michele
Sarfatti (CDEC), David Kertzer (Brown University), Martin Menke (Rivier University), Silvana Patriarca (Fordham University), Annalisa Capristo (Center for American Studies in Rome), Paul Arpaia (Indiana University of Pennsylvania), Franklin Adler (Macalester College).
The Lateran Pacts were the first of a series of concordats the Vatican signed with European totalitarian regimes: it was followed by the Reichskonkordat with Hitler's Germany in 1933. The Pacts deeply affected many aspects of Italian society and changed the ethical parameters that had shaped social welfare, scientific research, medical practice and the Italian education system up to that moment. They also impacted family law and the penal and civil codes. Most significantly, the Lateran Pacts restricted the status of religious minorities, which at the time were primarily the Jews and the Valdesians. Italian Jews had participated at all levels in the process of unification of the country. The creation of the liberal state between 1861 and 1870 had forever abolished ghettos and established the equality of all citizens. Since the early 20th century, Jews had held high positions in Italian public life, with a disproportionate representation in Parliament – two prime ministers and many prominent exponents not only in politics, but in academia, science and the arts.
Père Marie Benoît and the Rescue of Jews in World War II
Susan Zuccotti
Susan Zuccotti narrates the life and work of Père Marie-Benoît, a courageous French Capuchin priest who risked everything to hide Jews in France and Italy during the Holocaust. Who was this extraordinary priest and how did he become adept at hiding Jews, providing them with false papers, and helping them to elude their persecutors? From monasteries first in Marseille and later in Rome, Père Marie-Benoît worked with Jewish co-conspirators to build remarkably effective Jewish-Christian rescue networks. Acting independently without Vatican support but with help from some priests, nuns, and local citizens, he and his friends persisted in their clandestine work until the Allies liberated Rome. After the conflict, Père Marie-Benoît maintained his wartime Jewish friendships and devoted the rest of his life to Jewish-Christian reconciliation. Papal officials viewed both activities unfavorably until after the Second Vatican Council (Vatican II), 1962-1965.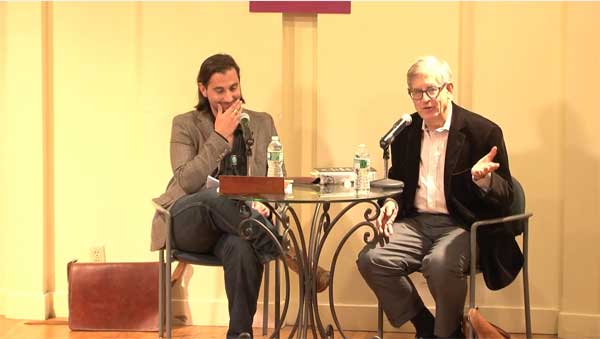 Primo Levi on Poetry
André Naffis-Sahely in conversation with Jonathan Galassi
Jonathan Galassi, novelist, publisher and distinguished translator of Giacomo Leopardi and Eugenio Montale, in
conversation with André Naffis-Sahely discussing his lifelong dedication to Italian poetry and his new translations of Primo Levi's poems, which were featured in Liveright's Complete Works of Primo Levi. Galassi will read his English translations to be followed by Naffis-Sahely reading the Italian originals. A short Q&A will follow.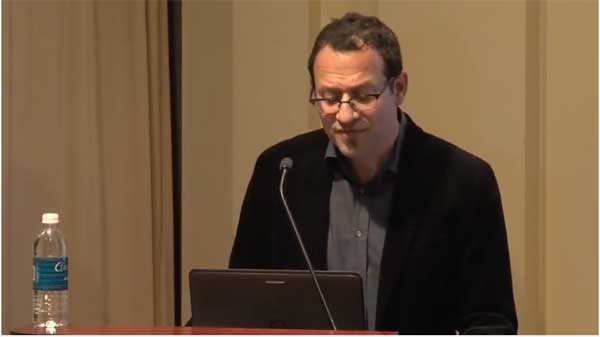 To Be or Not: Considering Primo Levi's Death
Uri Cohen (Tel Aviv University)
We will never know what exactly took place thirty years ago when Primo Levi fell to his death in the stairwell
of his ancestral home. The moment is sealed, retaining its silent mystery. Meaningless in terms of reality the nature of his death is of no real importance, while having enormous implications for interpretation. If this survivor willed his barely saved life away, matters not in Primo Levi's world, but in the world into which Levi survived.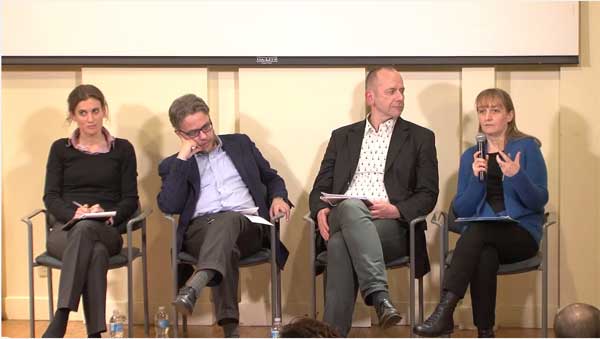 Museums and the Memory of Nazi-Fascism, the Holocaust and World War II
Guri Schwarz, University of Pisa, Aline Sierp (University of Maastricht), Jan Grabowski (University of Ottawa), Laure Neumayer,
(University Paris 1 Panthéon Sorbonne), Gabor Sonkoly, (Eötvös Loránd University, Budapest), Anna Di Lellio, (The New School), Daniel Levy (Stony Brook University), Mark Weitzman (Simon Wiesenthal Center, IHRA).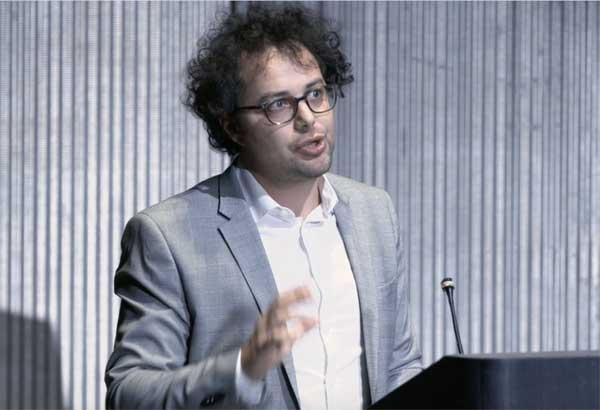 Magnifico in New York
Raffaele Bedarida on Corrado Cagli
In 1948, the New York City Ballet presented The Triumph of Bacchus and Ariadne, a Renaissance poem
by Lorenzo de' Medici whose refrain "del doman non v'è certezza" (the future holds no certainty) may have had a particular resonance in the immediate aftermath of World War II.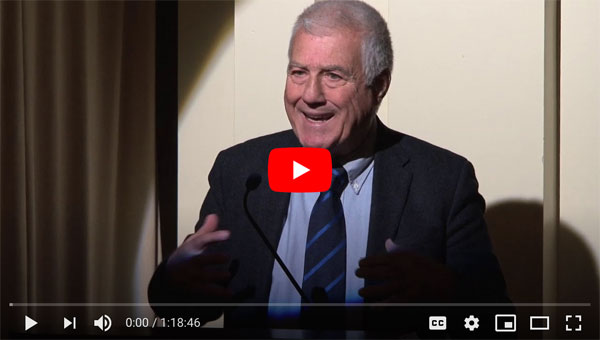 When the American Press Flirted With Fascism
Mauro Canali
American correspondents were baffled by the rise of Mussolini's movement and had little reference through which to analyze it. Some related it to Italy's recent past, others proposed audacious and rather imaginative comparisons between the Duce and modern American leaders. Still, others tried to picture an Italian archetype based on a superficial understanding of Italian history and on stereotypes of Italians that came from American popular culture and Italian immigration. Echoes of the victorious Bolshevik revolution was also evident in their writing. The "red scare" and the fear of global upheaval influenced the initial positive reaction to Mussolini.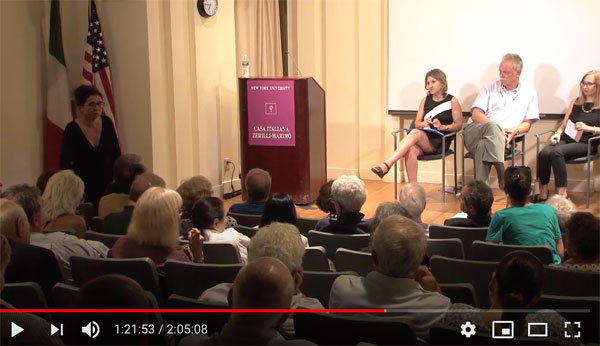 Fascism and Italian American Culture
In the past two decades, with a large amount of primary sources still untapped, research has began to investigate the modalities through which Fascism sought to control Italians abroad and, through them, maintain relations with countries that were not under totalitarian rule. Italian Americans' self-images during those years were shaped by propaganda, foreign press reports, economic interests, and the establishment of the Fascist League of North America on the one hand, and by the Regime's cultural and educational showcases along with a network of local police informants, on the other. Fascism, however, was forced to adapt its methods to the requirements and style of the American society and values producing ambiguous cultural and political categories that continued to operate after Mussolini's fall and the end of World War II.