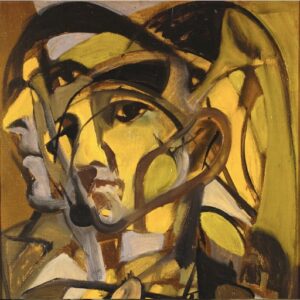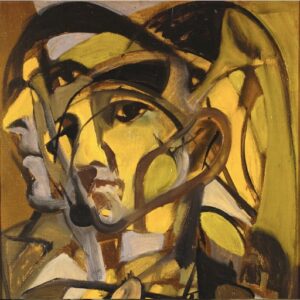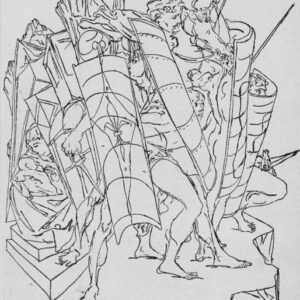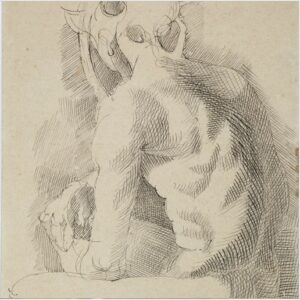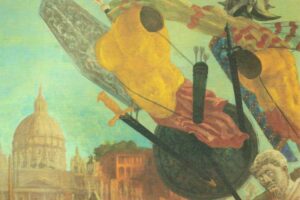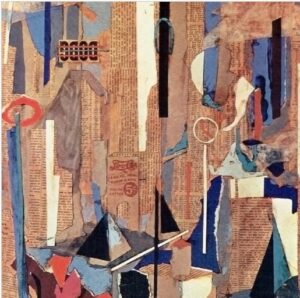 *PRE-ORDER* CORRADO CAGLI, Transatlantic bridges, 1938-1947
By Raffaele Bedarida
Translated by Marguerite Shore
In the 1930s the young Italian artist, Corrado Cagli was a rising star of the Scuola Romana, supported by the Fascist regime despite being both Jewish and a homosexual. Following the Racial Laws, he fled first to Paris, and then to the USA, where he remained until 1947. Raffaele Bedarida's new book, Corrado Cagli – La pittura, l'esilio, l'America (1938-1947) Donzelli Editore, 2018 (soon to be translated into English by CPL Editions), focuses on Cagli's American exile.
While examining Cagli in the context of the artistic and intellectual migration from Europe to the US, Bedarida provides valuable new insight into the specific plight of this Italian Jewish artist, once championed by Fascism and into the complexities of the use of art for cultural diplomacy.
The author combines biography, cultural history, and critical analysis in exploring a decisive period in the life and work of a painter whose complex personality and non-signature style, defy classifications. The book also provides thought-provoking and nuanced arguments on the ideologically based ostracism that Cagli encountered upon returning to Italy in the immediate aftermath of the war. Because of his past as a former regime-endorsed artist, his recent American success, his participation in the liberation of Europe from Nazi-Fascism with the American army, and Jewish exile, Cagli simply did not fit into any of the faction of Italy's post-war heated cultural disputes.
Based on extensive original research and written with brio, Bedarida's book is an essential contribution to a growing field of studies that examine how, by welcoming artist and intellectuals in flight from Nazi-Fascism, the United States had been given what Will Norman has called "custodianship for a civilization."
This is a *PRE-ORDER*. This book will come out at the start of November. By ordering now, you'll receive it as soon as its off the press.
Author
Raffaele Bedarida is an art historian and curator specializing in twentieth-century Italian art and politics. In particular, his research has focused on cultural diplomacy, migration, and cultural exchange between Italy and the United States. He is an Assistant Professor of Art History at Cooper Union, and regularly lectures on modern and contemporary art topics at the Solomon R. Guggenheim Museum and MoMA.
*COMING SOON*
Author : Raffaele Bedarida
Translated by Marguerite Shore
Title : Corrado Cagli, Transatlantic bridges, 1938-1947.
Year : 2023
Series : The Arts
Paperback: 978-1-941046-41-8
Ebook: 978-1-941046-42-5
Price ebook: $9
Price paperback: $25
Publication date: November 1st, 2023.
Also coming soon:
1947. Rome still in ruins. The gallery Studio d'Arte Palma, in Piazza Augusto Imperatore, organizes the first Corrado Cagli show in Italy since the artist was forced to leave the country due to the racial laws of 1938. The opening ends in a fistfight: on one side, the young abstract painters of the Forma group, who, armed with a poster, protest his past as a Fascist painter; on the other side, Cagli's supporters, including the painters Afro, Mirko and Guttuso and some of the artist's kin. This episode and the context in which it takes place will be clarified in the course of this book, reconstructing in chronological order Cagli's life story and artistic history, from the beginning of his exile to, precisely, his return to Italy.