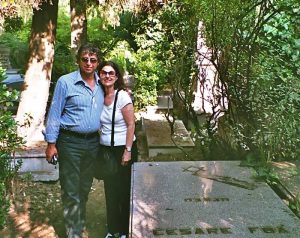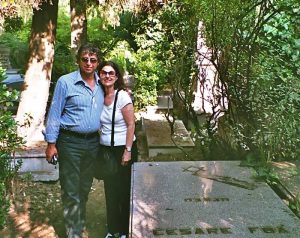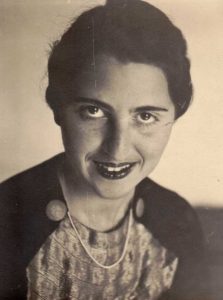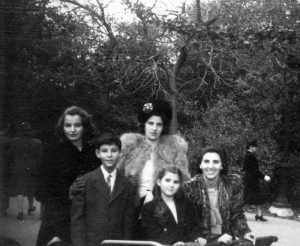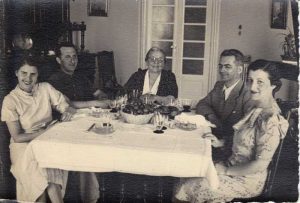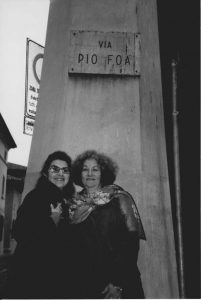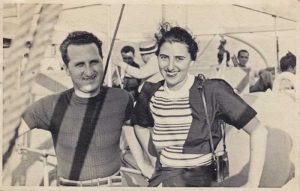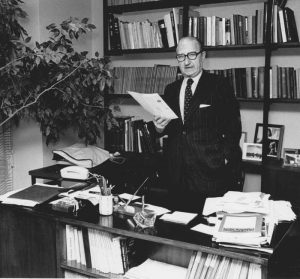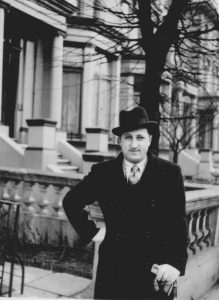 Reflections on an Italian Jewish Family and exile
By Eleanor Foa
In post-World War II America, who ever heard of an Italian Jew? No one. Journalist and author Eleanor Foa, born in Italy, raised in America, daughter of a brilliant father whose Italian-Jewish roots trace back to 16th-century printers, was proud of her exotic roots, yet knew little about her lineage. In 2006, accompanied by her American born sister, she retraces the footsteps of their ancestors through northern Italy (Soragna, Cortemaggiore, Sabbioneta, Parma) and reconnects with living relatives in Turin, Naples, and Rome. It's both a physical and psychological journey during which the past illuminates the present. Retrospectively, the author's close relationship with her Italian-born father, and her younger sisters' with their German-born mother highlight complex family dynamics, hinting at what was talked about and what remained unsaid.
Mixed Messages is both a universal tale of exile, family, and generational conflict and the history of one specific and remarkable family whose successes and tragedies mirror the flowering of Italian Jewish life from the mid-fourteen hundreds to its dispersal, destruction and partial resurrection, during and after the rise of Fascism.
Mixed Messages is a beautifully written multilayered story, with surprises and discoveries at every turn. Part road trip and part family history, the book ultimately addresses the process of activating memory through the resonance of places, people and personal entanglements. It will especially reverberate with readers who loved Lucette Lagnado's The Man in the White Sharkskin Suit and Andre Aciman's Out of Egypt.
About the Author
Eleanor Foa is an author, journalist, photojournalist and corporate writer. Her articles, essays, and reviews have appeared in newspapers, magazines, and websites, ranging from The New York Times, Harper's, Ms., and The New Republic to Woman Around Town and Women's Voices For Change. She is the author of Whither Thou Goest: The Story of An Uprooted Wife (E.P. Dutton, 1976), which is both a feminist memoir and business story, and In Good Company (Warner Books, 1994), a history of the H.J. Heinz Company. She the president of Eleanor Foa Associates, past president of the American Society of Authors and Journalists (ASJA), and received literary residencies at Yaddo and the Virginia Center for the Creative Arts (VCCA).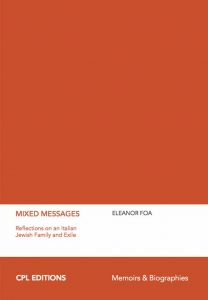 Author : Eleanor Foa
Title : Mixed Messages
Year : 2019
Series : Memoirs
ISBN paperback: 978-1-94104
ISBN ebook: 978-1-941046-96-8
Price ebook: $9
Price paperback: $12
Publication date: November 1st, 2019
Bruno Foa's Trip to Palestine
During his life, Foa was invited several times to guest lecture at the Hebrew University in Jerusalem. His first trip was in 1946, just two years before Israel was declared a state. From his writings, Jerusalem seemed to be a city split between the struggles of the time and the echoes of the past. Foa writes, "Jerusalem is indeed an armed camp, and looks like a besieged place. Barbed wire–miles of it– is spread around all public buildings and throughout the city. Tanks and armored cars scout the streets day and night: one of them its Bren guns ready to fire, is permanently stationed at the center of Jaffa Road." Bruno Foa Papers, Duke University