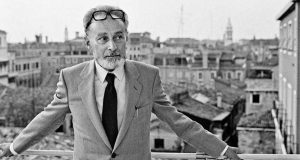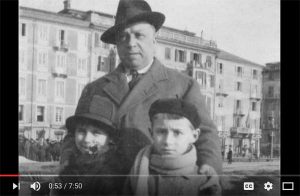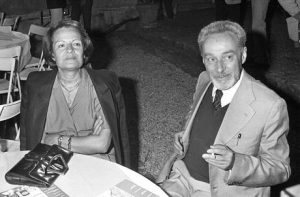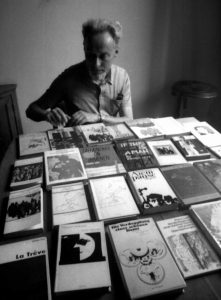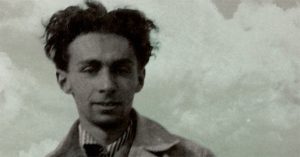 Outrageous Fortune–Luck and the Holocaust
Robert S. C. Gordon
Robert Gordon explores the literary tradition and philosophical quandaries thrown by the workings of luck, chance and fortune. Examining a body of literature going from Dante to Boccaccio, Machiavelli and Shakespeare, he points to how myths, images and patterns of thinking about Fortuna were taken from classical culture and adapted by both Christian and Renaissance humanist writers. He also suggests that these very traditions, which persist to the present day in our contemporary imagination, are evidence of a universal trait of human society and, almost certainly, of human consciousness itself: an acute awareness of the uncontrollable disorder of our world. Part of our vocation as storytelling animals comes, indeed, from a need to imagine ways of coping with the vagaries of 'outrageous fortune'.
In the second part of the book, Gordon jumps forward to the twentieth century, and finds compelling and surprising links between this tradition of storytelling about fortune and the Shoah. In particular, he finds a disturbing but illuminating convergence on the question of survival: who survived the Lager and why, and what does it mean to say – as Primo Levi often did – that survival in the Lager was, more than anything else, the work of pure chance?
About the Author
Robert Gordon works primarily on modern Italian literature, cinema and cultural history. He is the author or editor of twelve books, including several on the work of Primo Levi (e.g. Primo Levi's Ordinary Virtues, Auschwitz Report, The Cambridge Companion to Primo Levi). He has also published on the wider field of postwar cultural responses to the Holocaust, especially in the book The Holocaust in Italian Culture, 1944-2010 and the co-edited volume Holocaust Intersections. He is co-editor of Culture, Censorship and the State in 20th-Century Italy and his work on cinema includes the books Pasolini. Forms of Subjectivity and the BFI Film Classics volume Bicycle Thieves, DVD and blu-ray audio commentaries, and articles and essays on Holocaust cinema, early film and literature, 'Hollywood on the Tiber', and censorship. He is the author of a general account of modern Italian literature, A Difficult Modernity: An Introduction to Twentieth-Century Italian Literature. He has taught at Oxford and Cambridge Universities and was elected Fellow of the British Academy in 2015.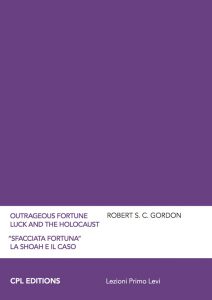 Author : Robert S. C. Gordon
Title : Outrageous Fortune–Luck and the Holocaust
Subtitle :
Translator :
Year : 2017
Series : Lezioni Primo Levi
ISBN paperback: ISBN 978-1-941046-21-0
ISBN ebook: 978-1-941046-22-7
Price ebook : $9
Price paperback : $15
The figure of Fortune carries with it, of course, a long tradition and, as we will see, looks forward to a long future in our cultural imaginary. It is xed in our vocabularies in a cluster of terms and images inherited from both classical and Christian origins transmitted to the late medieval and Renaissance formulations that shaped Shakespeare's worldview.