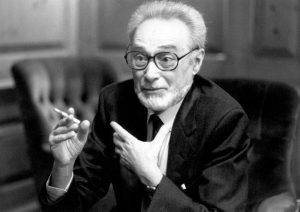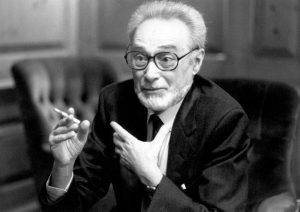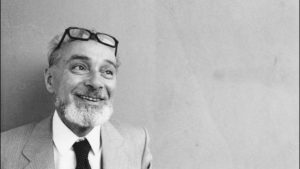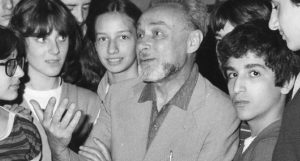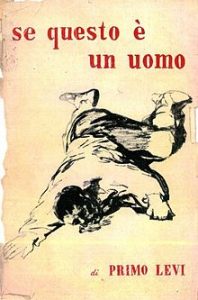 On Reading If This Is a Man
Alberto Cavaglion
In 2012 Einaudi and Centro Internazionale Studi Primo Levi in Turin published a new annotated version of Primo Levi's If This Is a Man If, by Alberto Cavaglion.
We are presenting here Cavaglion's preface to his annotated version, which offers new insights, context and a wealth of detailed information that can deepen the understanding of Levi's text.
"My humble commentary on If This is a Man aims above all to dig into the rich literary mine from which many of its words and expressions come. To give just one example of this mine's material diversity, one of its ores, Dante, lies beside one of its gems, Baudelaire. The commentary also explores the relationship between what Levi called its "grammatical derivations" (for example, the frequent use of oxymorons and repeated conjectures, the many hypothetical passages) and a worldview "opposed to everything infinite," fascinated but at the same time suspicious of two extremes – both the demons and degenerates and the saints and martyrs."
About the author
Alberto Cavaglion is professor of history at the University of Florence. He curated the 2000 and 2012 editions of Primo Levi's Se questo è un uomo. He has written extensively on the history and culture of Italian Jews, with special focus on the Jews of Piedmont. His publications include Felice Momigliano's correspondence with Giuseppe Prezzolini and Benedetto Croce, (1984, 1985), Ebrei senza saperlo (2002), La Resistenza spiegata a mia figlia 2005), Il senso dell'arca (2006) and Gli ebrei nell'Italia unita, Milano (2012).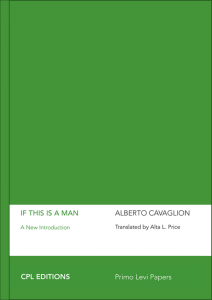 Author : Alberto Cavaglion
Title : On Reading If This Is a Man
Subtitle: An introduction to the new Italian edition of If This Is a Man
Translator : Alta Price
Series : Primo Levi Papers
ISBN Paperback 978-1-941046-13-5
ISBN Ebook 978-1-941046-12-8
Price ebook : $9
Price paperback : $15
… I would say that a desire, a right and perhaps a duty, the duty of every thinking man, including the writer, is to try to build a bridge, perhaps slight, maybe rickety, across this growing rift, so as not to lose touch with the understanding of the universe, the world, and ourselves…