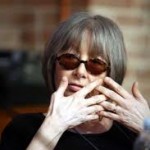 Raccontare la Storia: Anna Bravo delivers the fifth annual Primo Levi lecture.
The Centro Internazionale di Studi Primo Levi in Turin presents the fifth Primo Levi Lecture. Primo Levi did not consider history the universal key to the past, but he offered historians groundbreaking analytical tools and concepts. It is mainly thanks to Levi that – next to the theme of political deportation, dominant in the 1940s and 1950s – the topic of the deportation of the Jews found its place in the Italian narrative.
We owe to Levi the decisive distancing from heroic and consolatory interpretations of the past, the reflection on the limits and vagaries of memory and powerful arguments against Holocaust deniers. Levi articulated the key concept of the Gray Zone – the vast "middle ground" populated by small and large characters, from the internal hierarchy to the deportees.
The Lezioni Primo Levi are organized annually by the Centro Internazionale di Studi Primo Levi in Turin and published by Einaudi.
Additional information at www.primolevi.it